Try our public cloud solutions with $200 in free credits.
From computing power, containerization services, database storage, and more:
Modernize your applications
Accelerate with a native cloud approach
Realize your data and AI projects
Get Started
OVHcloud Is a Global Cloud Infrastructure Provider
3 reasons why a Dedicated Server from OVHcloud is the right choice for your business
No Egress Fees!
OVHcloud provides unmetered and unlimited public/private network traffic across its globally 42Tbps owned private network with no cap and no additional charges
Application Layer DDoS Protection
OVHcloud Game DDoS uses permanent L7/application layer DDoS protection for its Game servers
BIOS Level Access
Direct access to your BIOS settings to configure the BIOS for security purposes or to meet specific compliance standards, or install your own operating system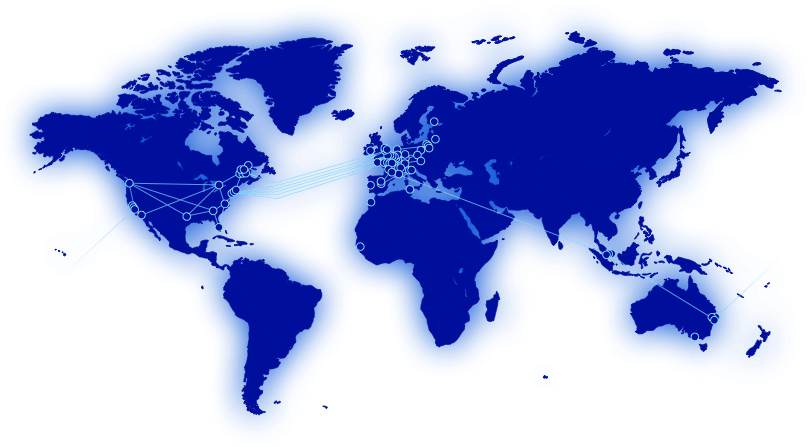 Our Global Infrastructure
70Tbps
of global network capacity
37 data centers
spanning four continents
44 redundant PoPs
around the world
Why OVHcloud?
OVHcloud US is a subsidiary of OVHcloud, a global cloud provider that specializes in delivering industry-leading performance and cost-effective solutions to better manage, secure, and scale data. OVHcloud US delivers bare metal servers, hosted private cloud, and hybrid and public cloud solutions, and was recognized as a "Strong performer" in Forrester's Hosted Private Cloud Services in North America (2Q2020) and as a "Contender" in the IDC Worldwide Public Cloud as a Service Vendor Assessment (2020). OVHcloud manages 37 data centers across 12 sites on four continents, manufactures its own servers, builds its own data centers, and deploys its own fiber-optic global network to achieve maximum efficiency. Through the OVHcloud spirit of challenging the status quo, the company brings freedom, security, and innovation to solve data challenges – today and tomorrow. With a 22+ year heritage, OVHcloud is committed to developing responsible technology and strives to be the driving force behind the next cloud evolution.
---